Taste the True Spirit of Charleston
At The Mills House, we lean heavily into our storied history of impressing guests with delicious food. What began with "beef steaks and oysters every evening" has evolved into a vibrant all-day café, a garden bar and lounge, a sunny pool bar. Expect intimate moments, joyous celebrations, or just passing the time in a welcoming vibe, from morning to night. Or any time in between.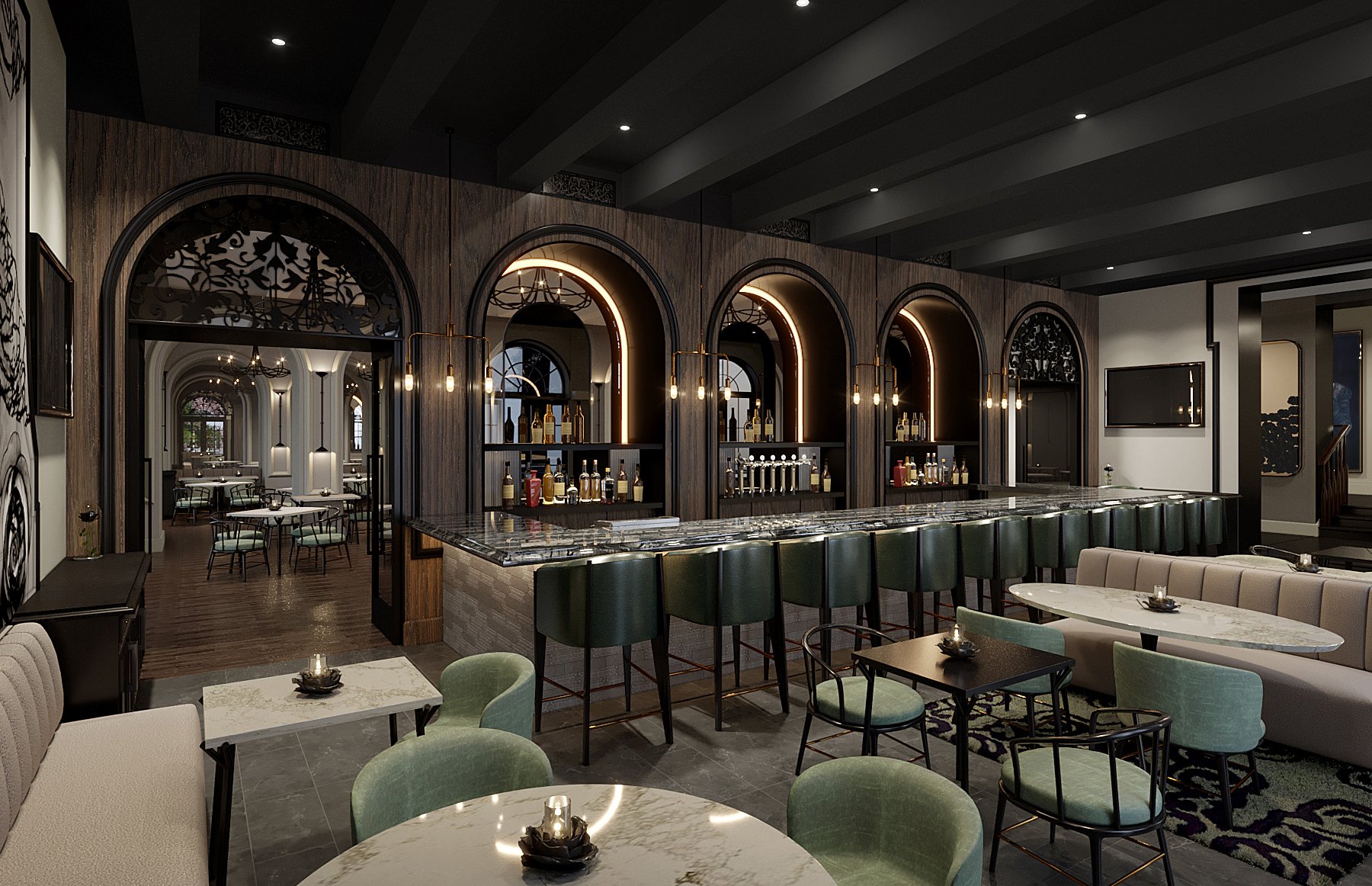 Iron Rose
Tucked inside the walled courtyard at The Mills House is one of Charleston's hidden gems. Where a lush garden, tinkling fountain, and draping greenery exist deliciously alongside sharable bites, tempting twists on Southern staples, locally sourced ingredients, and well-crafted cocktails from an elegantly designed bar.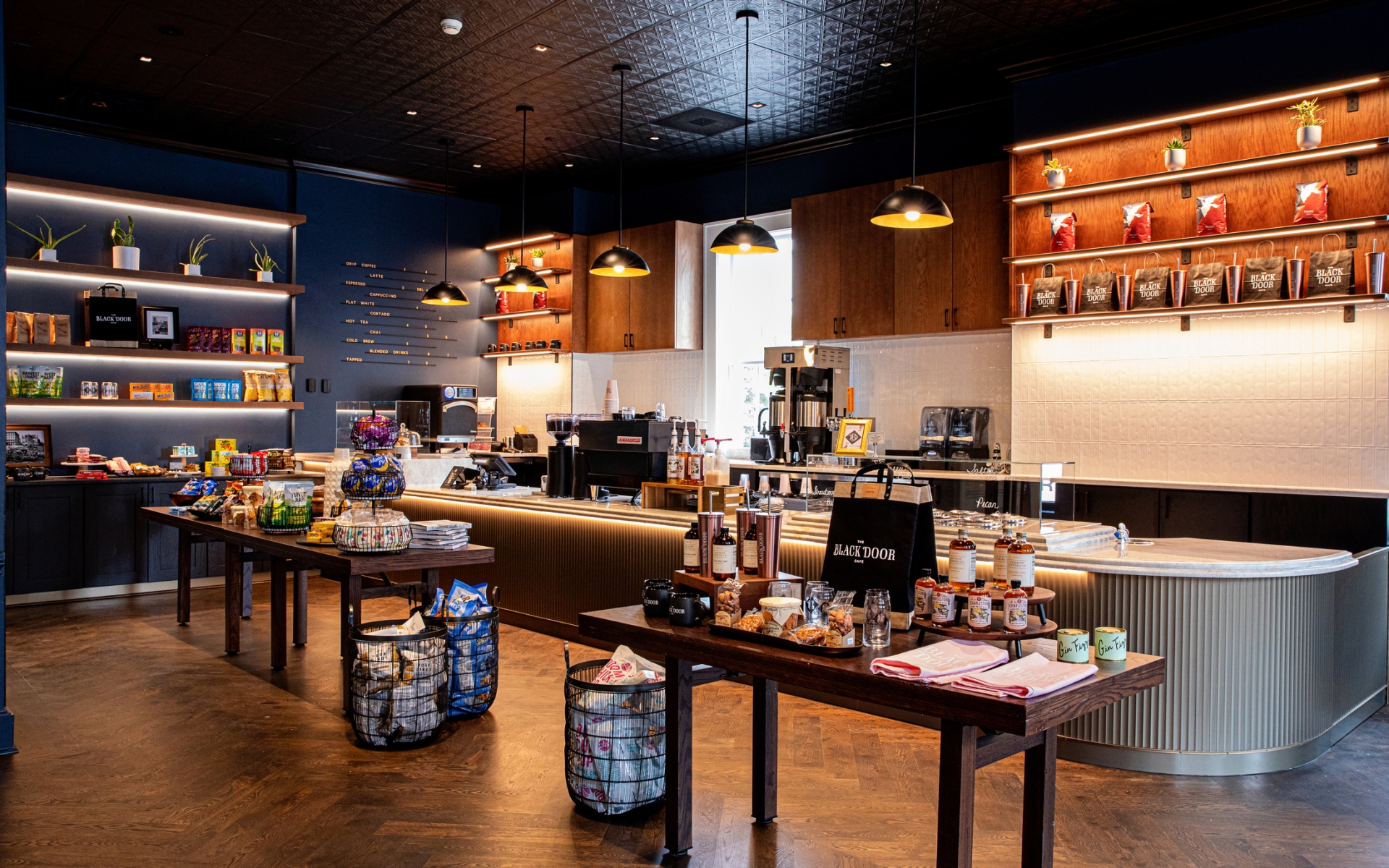 Black Door Café
Comfortable and cozy, welcoming and satisfying. The Black Door Café is a little less hotel coffee shop and a lot more favorite neighborhood haunt—where you're welcomed like a friend. A vibrant all-day café with towers of artisan pastries, filling but easy breakfasts and lunches, and espresso drinks to linger over. You never know what will happen when you meander down Queen or Meeting Streets in Charleston.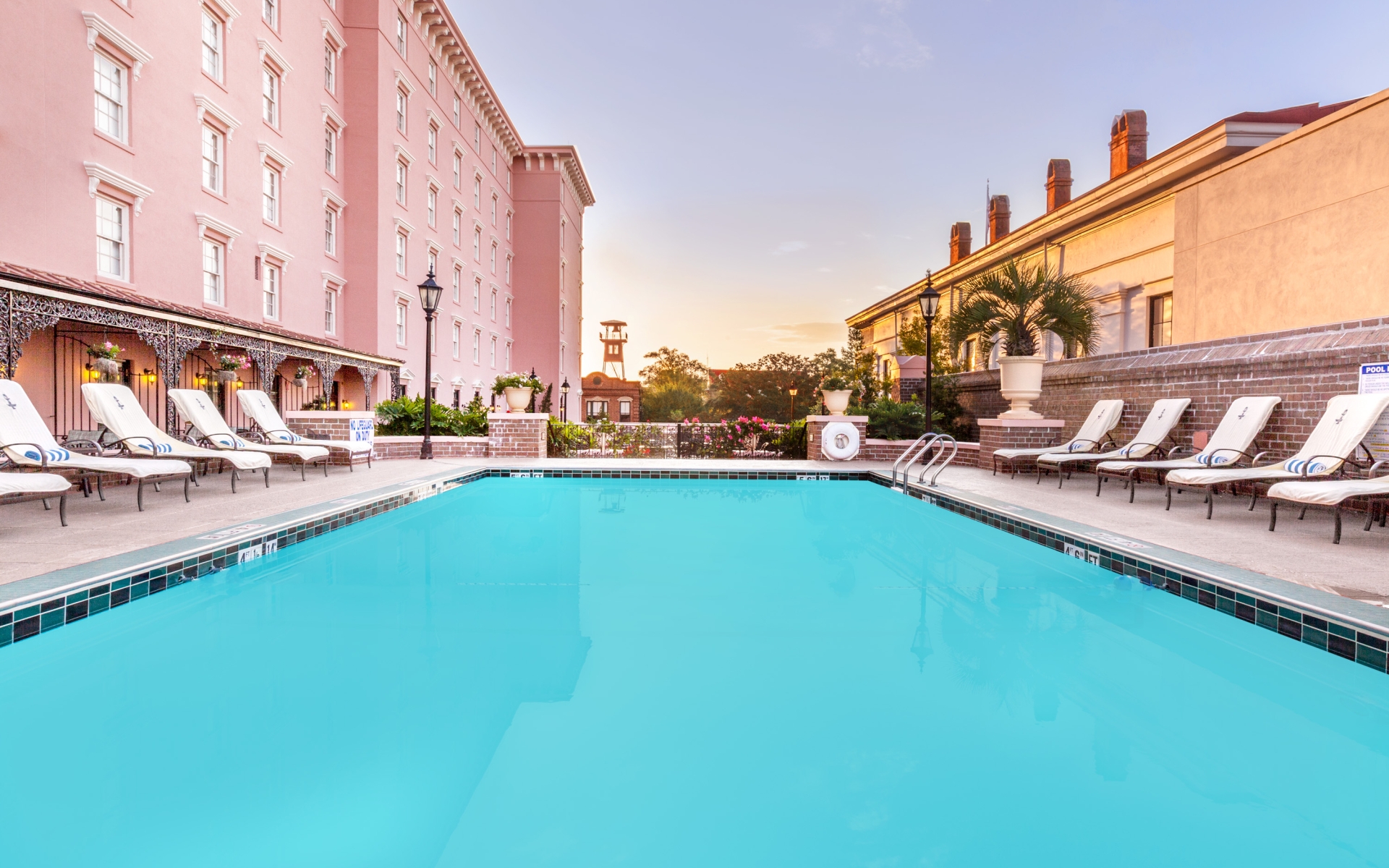 Pool Bar
Coming soon.
Breezy and charming, vibrant and fun. With our celebrated "pink hotel," a beloved downtown Charleston landmark, as the most photogenic backdrop for your sunny poolside afternoon cocktails or late-night drinks, the pool terrace stuns. Iron archways, bright flowers, and brownstone bricks. It's the perfect mix of historic charm and our playful modern spirit.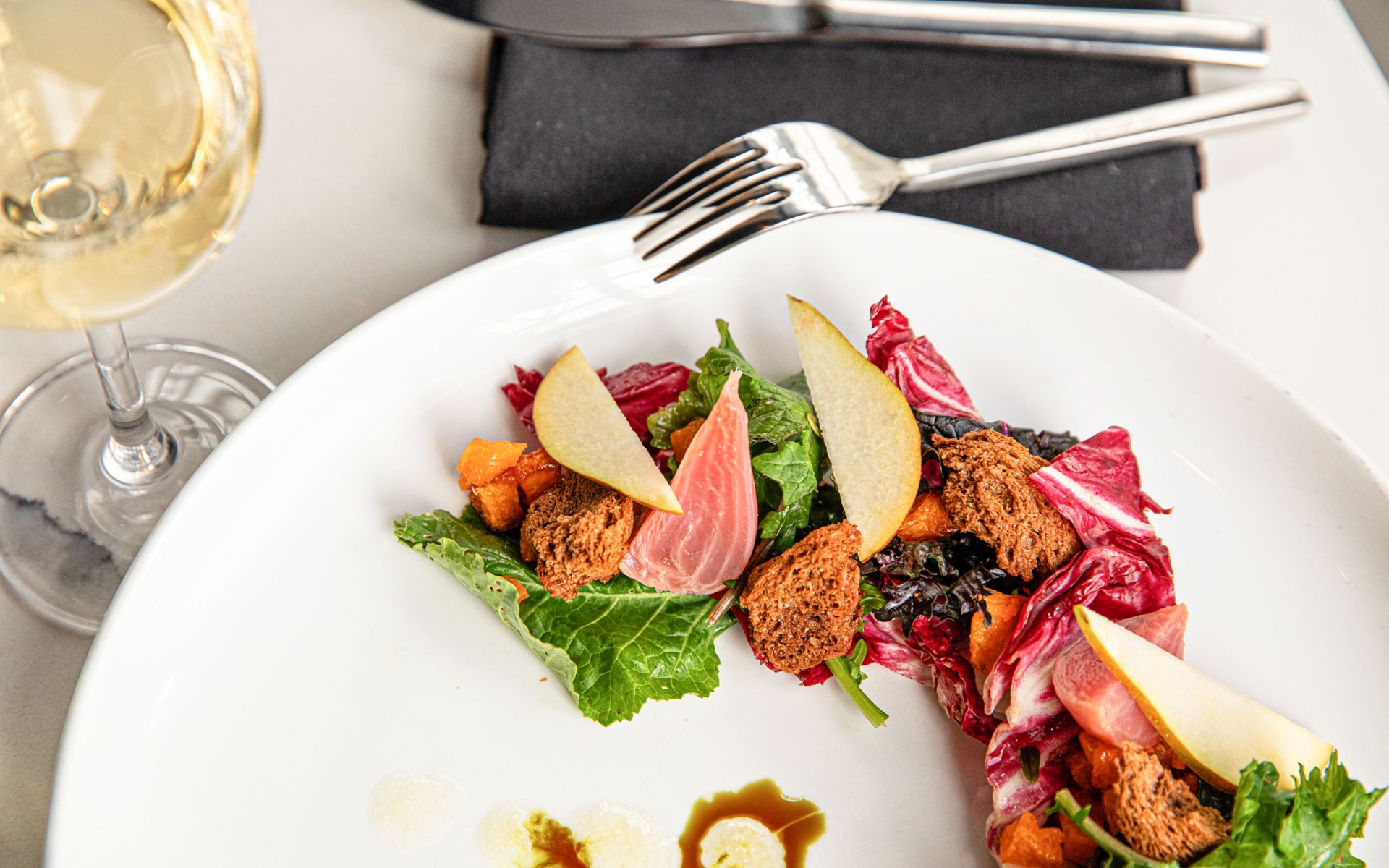 Private Dining
Charleston always leaves an impression on guests and the Mills House even more so. We've been dazzling Charlestonians and visitors alike since 1853. Looking for something a little more intimate and secluded? Being the ideal host is in our DNA, and we've got the expert staff to make it happen.