Queen Street Gallery
This light-filled gallery can be used on its own or as a reception area to welcome guests into the adjacent Signer's Ballroom. An ideal weather backup for outdoor ceremonies.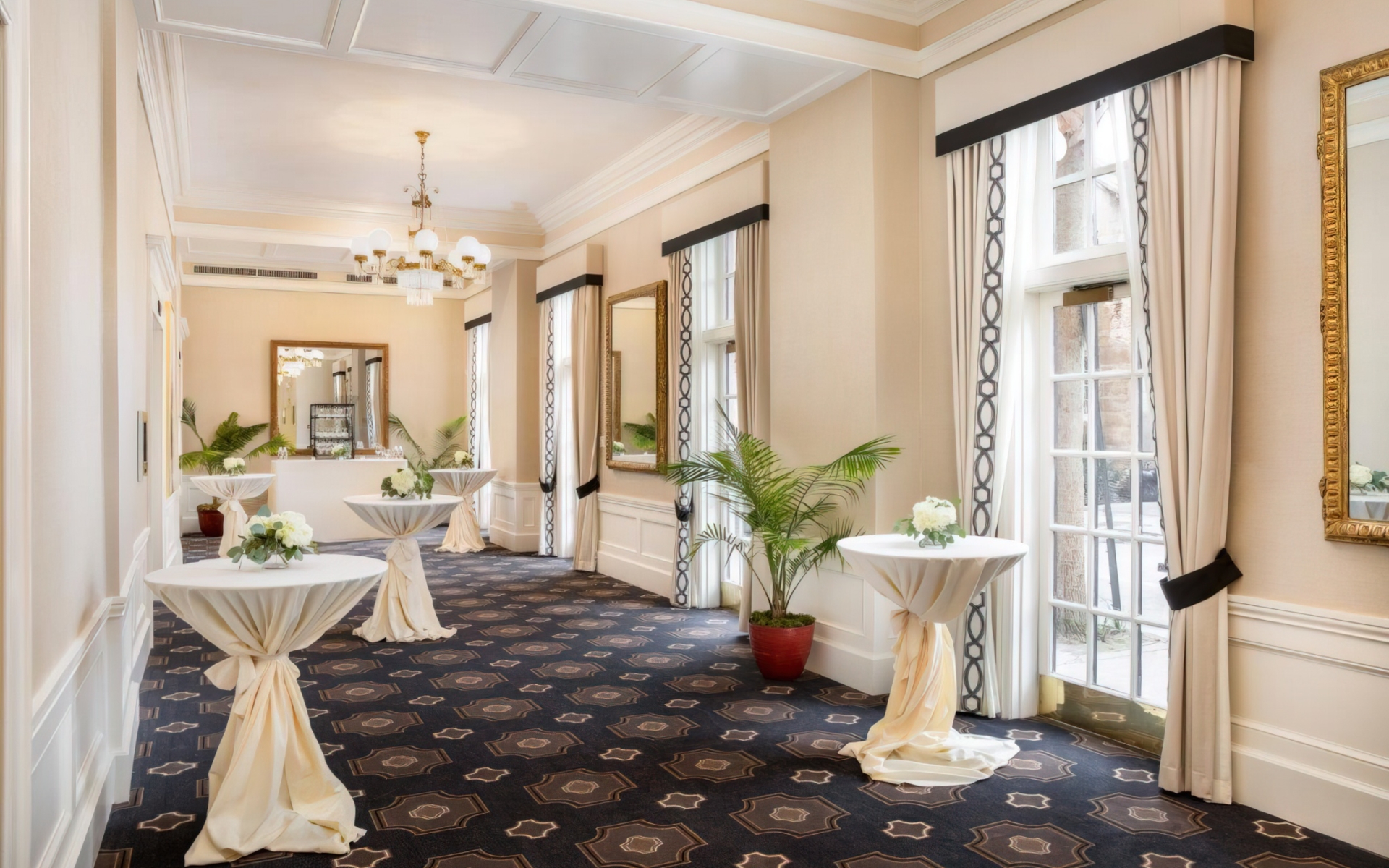 Venue Details
Capacity: 150 guests
Size: 868 sq. ft.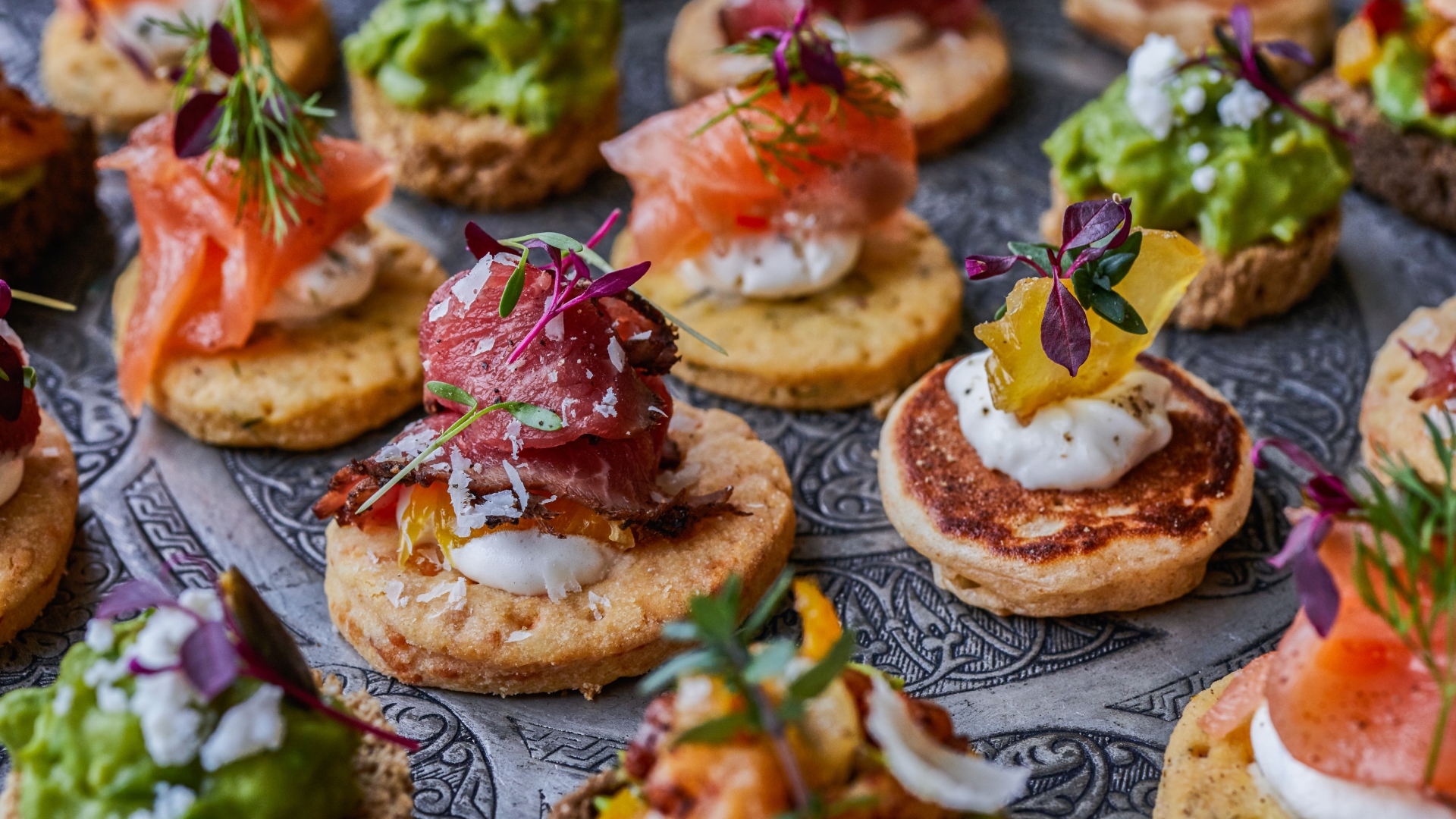 Catering Services
Forget boring lunches and uninspired banquets. Our menus are made to impress, from plated meals to cocktail hours, chef's tables to desserts, consider your guests charmed and satisfied. But Mills House hospitality is about so much more than what's on your plate.
More Meeting Venues
Explore more storied meeting venues and find standout places to gather in our iconic pink hotel.
View All